The acceleration is preposterous - a kerbweight of 1,350kg, over half a ton less than a Veyron, and a twin-turbo V12 churning out 750bhp will do that - but the Huayra's power never seems in danger of overwhelming its rear tyres. That's partly because they're 355-section monsters, but also because the Huayra doles out its power with astonishing linearity. Company boss Horacio Pagani was adamant the AMG-built engine shouldn't simply chase huge horsepower figures with a couple of pumpkin-sized turbos and to hell with the drivability, so commissioned a team of 65 AMG employees to work flat-out on the 6.0 V12, ensuring its responses matched those of a naturally aspirated engine.
From Top Gear

_________________
Do not argue with an idiot. He will drag you down to his level and beat you with experience.

_________________
For all beginners in drag racing, I created a Drag Tuning Bible! --> Indy; --> SSR7

dr_slump

Super Moderator




Posts: 442

---

Location: Switzerland

---



What's that one car that just did 250+ on the Nurb?
_________________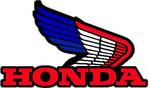 Please use the search function. Repetitive threads will not be tolerated. I will take action against you should you not follow the AUP and GTDrag's board rules. You will behave here, or I will summon you to the deepest depths of the interwebz forever. I'm serious.

Slashfan

Super Moderator




Posts: 274

---

Location: Somewhere in Time

---




Mundles



Posts: 8

---




Similar topics
---
Permissions in this forum:
You
cannot
reply to topics in this forum